Wooden Wick – Double Wood Wick – 20mmW X 150mmH (30pk)
Having issue with selecting location?
Please use Google Chrome or Firefox for optimal function Or Contact Us.
Description
Create a different ambience for your candles with a crackling double wood wick. Each wick includes a metal tab.
USAGE
---
*Please note, vessel diameters noted below are suggestions for glassware only. We strongly recommend users conduct their own wick tests with every different blend of wax and oil that they intend to use.
If you have any questions, please do not hesitate to contact us.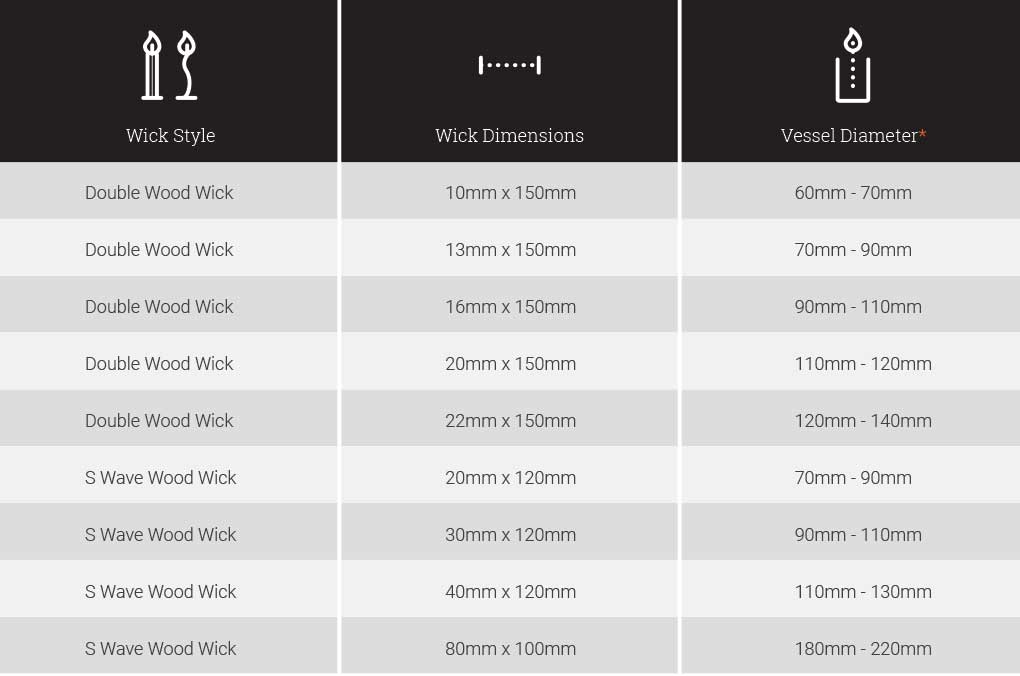 SPECIFICATIONS
---
Thickness: 1mm
Dimensions:
20mmW x 150mmH (inner diameter 14mm)
Metal Tab Dimensions: 13mmW x 16mmL x 10mmH
Pack: 30 wood wicks, 30 metal tabs
Reviews : 0